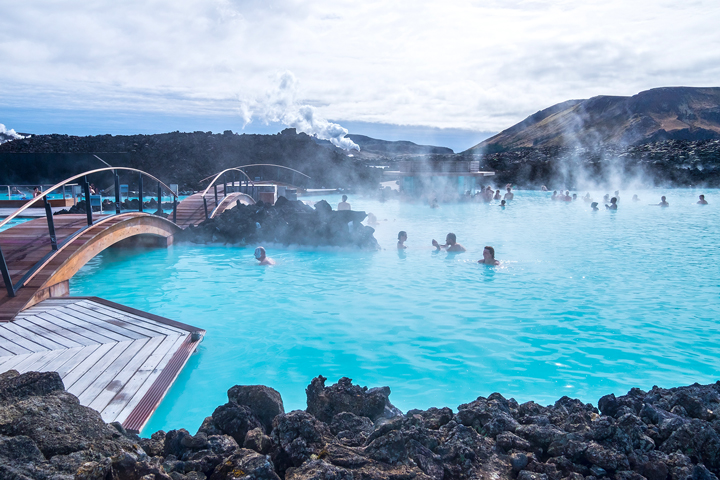 With wonderful canals and largest flower gardens, Netherlands is a traveler's dream come true
With country's vibrant capital, great museums and art galleries, Netherlands has many charming villages and towns to explore. Crisscrossed with canals, its landscape is perfect for cycling with classic windmills, historic town centers and other tourist spots sprinkled across sandy beaches. It is world's first country to legalize same-sex marriage in 2001. However, visitors who choose to visit Netherlands are guaranteed great time in one of friendliest and liberal cultures in Europe. With candlelit cafes, artistic masterpieces, windmills, phenomenal nightlife and cutting-edge design, many tourists come to visit Amsterdam only, but it has plenty to offer apart from capital. Below given is rundown of places to visit in Netherlands:
Anne Frank Museum


Located on canal called Prinsengracht, Anne Frank Museum is dedicated to Jewish wartime diarist Anne Frank. It was writer's home where she and her family hid from Nazi during World War II and is the vary place where this remarkable girl wrote her diary. Though she died two months before war ended, but her legacy lives through her words, which have been translated into 51 languages. The back of the house where Frank family hid has been kept in its original state as much possible.
Keukenhof Gardens

Keukenhof Garden is the largest public garden in the world which is spread in more than 70 acres. There is no better place than this to enjoy rich floral beauty than at Keukenhof and is known as Garden of Europe. More than seven million flower bulbs blossom annually in the park with daffodils, tulips, hyacinths and other spring flowers. It is one of the most visited tourist attractions in Netherlands and is open from last week in March to mid-May.
Canals of Amsterdam

Like Venice, Amsterdam is also famous for its wonderful canals. The city began building its famous canals in 17th century during Dutch Golden Age. There are three main canals Prinsengracht, Keizersgracht and Herengracht, which forms belts around the city known as grachtengordel. Today there are more than 100 KM of canals and 1,500 bridges. The best tourist attractions here can be accessed by water taxi or boat tour. Visitors will be rewarded by beautiful architecture, cafes, hotels, small boutique shops and colorful gardens.
Hoge Veluwe National Park
Hoge Veluwe National Park is a largest national park between Apeldoorn and Arnhem. Spanned in more than 13,800 acres, it is largest continuous nature reserve in the Netherlands. Featuring dense woodlands in north and fascinating sculpture park, the area was once hunting reserve and country estate. The best preserved part of the park has an area of dramatic dunes. It is also popular area for bird-watching, biking and hiking. Bicycles are available for free for visitors of Hoge Veluwe as much of the area is inaccessible by car.
Rijksmuseum
READ ALL, TRIPS, Uncategorized