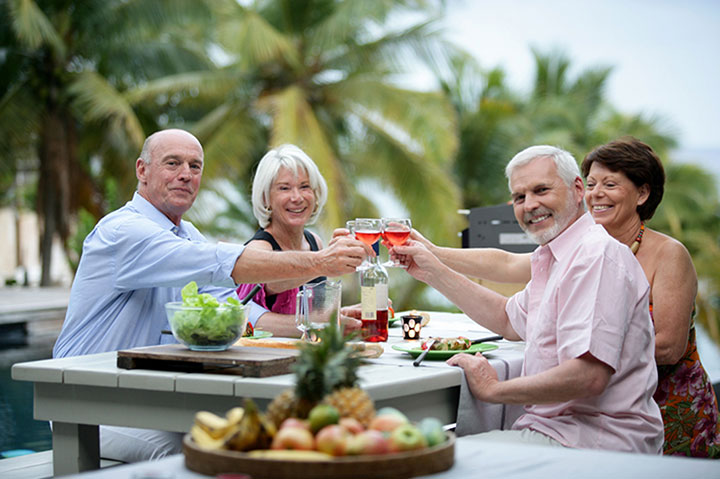 "To travel is to live." – Hans Christian Andersen. This post aims to inspire people who believe traveling is a passion rather than just a hobby. Quit telling yourself that a job that sends you around the globe is outside the realm of possibilities- it's not.
It's every traveler's dream to find a job that lets you travel the world as much as possible. People who dream to travel throughout their lives whilst making a decent fortune, there are numerous jobs that can provide them what they want. Have a look at the jobs below that will enrich your life with the joy of traveling.
Flight attendant
Being employed as a flight attendant, you get to travel to a plethora of destinations. The amount of time you get to explore a particular destination can vary. The life of a flight attendant can be appealing to many. Constantly traveling around the world, exploring different cities and experiencing varied cultures, they receive benefits like discounted airline tickets and hotel accommodations. But its stressful work too. Long hours, strict training and constantly moving can be difficult. If you believe you can provide good customer experience and traveling is a passion, this might just be the job for you.
Teach English Overseas
Since the world is blessed with so much cultural diversity, requirements for language teachers have reached new heights. Since English has been vastly accepted as a globally used language, the demand for English teachers is huge in several countries. However, simply speaking and writing the language is not enough. The requirements can be different from nation to nation, but usually, you need a college degree and a TEFL certification (Teaching English as a Foreign Language).
Event Planner
Planning events requires a lot of hard work and dedication. Imagine taking part in organizing massive events like the Olympics or Commonwealth Games. Managing events needs a lot of work, before, during, and after the events. Naturally, the companies that are hired to plan them are heavily staffed. Working for such companies that execute large-scale events will ensure you will be traveling plenty.
Travel Writer
This is a job that can be considered as a dream job for many, but at the same time, it's not something people straight dive into. Obviously, in order to become a travel writer, you have to be an amazing writer to gain the reader's attention. Next, you need to know about networking with the right people, pitching to editors and other business related stuff. Once you have sorted this out, you can start writing for newspapers, magazines, and websites.
Government Employee
Every nation has their own embassy in countless countries. People who want to work with their native locals while traveling the world, getting a job as a diplomat can be a wonderful opportunity. Salaries are quite good, and so are the benefits- vacation time, duty-free goods, subsidized accommodation and regular travel. Not only you get a chance to live an opulent life, but also build a great reputation. Also, you get to shift to other countries for long duration's, learning about their culture and heritage.
READ ALL, TRIPS, Uncategorized